Top Ten Pre Workouts for 2019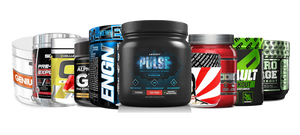 The top ten pre-workouts for 2019 are in. The boost is what we crave, the crash is what we fear. Let us help take some of the testing out of your regime and show you our top picks for pre-workout supplements. Our top 10 are based off of both performance increases and value. The price to gain ratio is something that shouldn't be messed with, we know. After all, your supplements prices get added together and it gets pretty pricey! Our favorites are a combination of quality with no transparent ingredients so you know exactly what is going into your body.
---
---
2 Responses
Leave a comment
Comments will be approved before showing up.